VACUUM TRUCKS – BUILT TO SPEC
SchellVac specializes in and fabricates Vacuum Trucks in the wastewater management and hydro excavation industry. While many clients choose one of our standardized designs, SchellVac is recognized for the ability to custom build for any application. From our high-end electrical components and lighting to our signature aluminum fenders, we build our trucks for performance. For your company looks like a leader.
Led by Brothers Alexander and Sergej Scheller, it's not just a company seal on every shipment that leaves the plant, it's the reputation of our family. We lead by example and truly work as a collective. At SchellVac, a positive attitude is essential and willingness to learn is a must. We have the capabilities to take on projects of any size. But our team maintains a family nature.
Scheller Metal Fab. Ltd. manufactures high-quality Vacuum Trucks for SchellVac Equipment.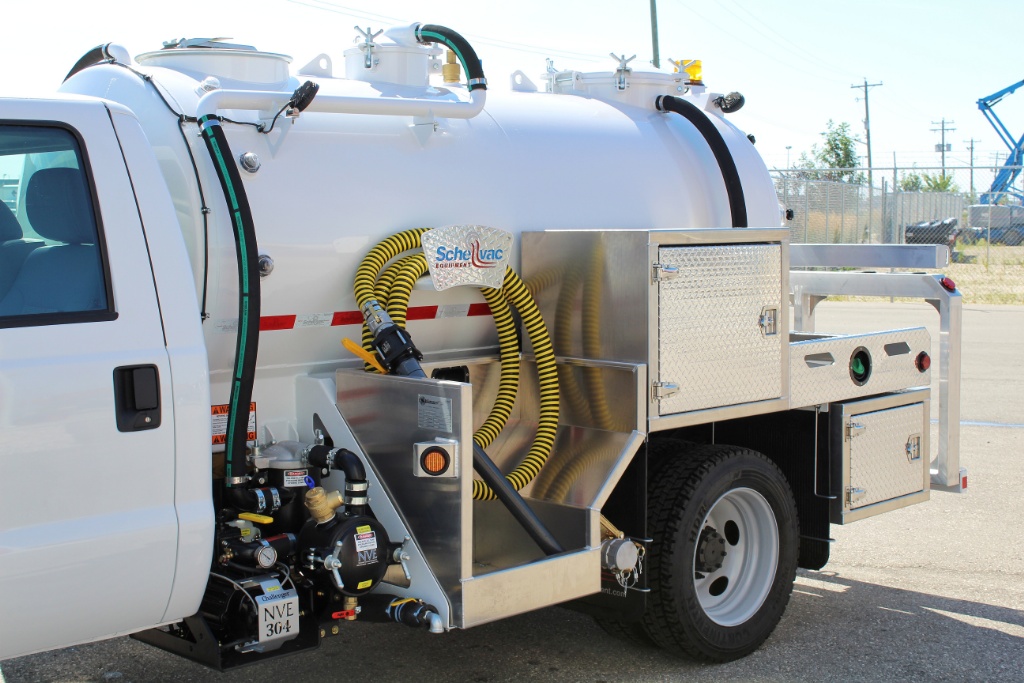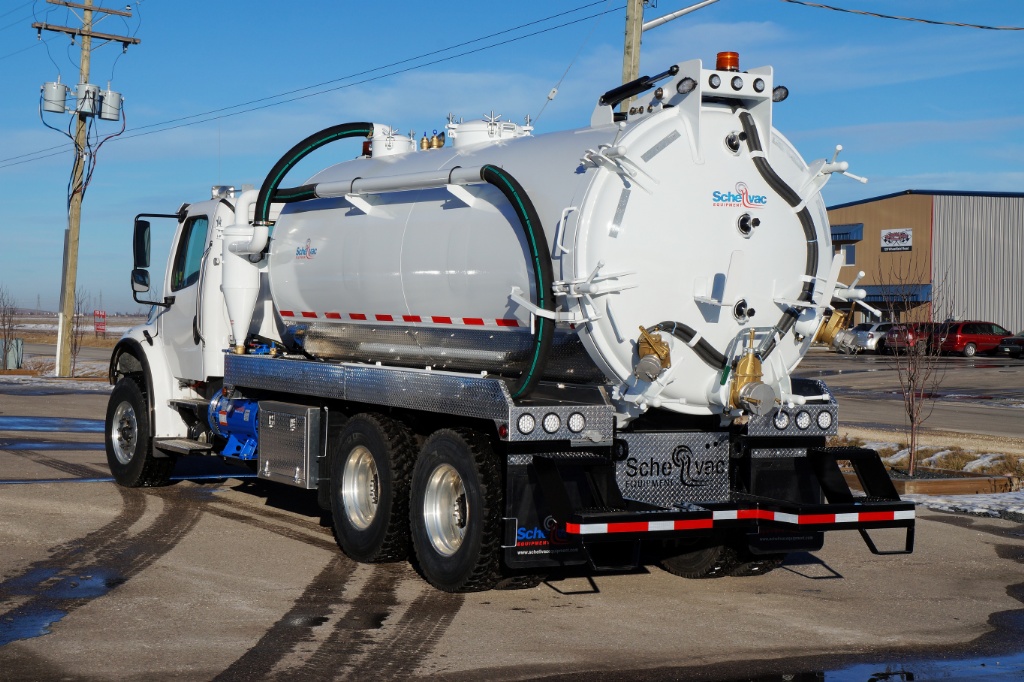 BUILT RIGHT
However, it is not enough to have a team with exceptional morale. Our Team is qualified. Due to the challenging nature of being in a fast-paced business, we hire only the top tradespeople. From our design engineers to red seal mechanics, metal fabricators and certified welders, every member of our team is top caliber.
Although craftsmanship and quality are crucial, it's not enough in our business. If you can't hit deadlines you're out. So along with providing an industry-leading product, we deliver on time, every time.
We serve Canada and the US. Our Trucks perform in cold weather conditions such as in Alberta, Ontario, British Columbia (BC), Virginia, New York. But also in warmer climates such as in Texas, Florida (Miami). We deliver Vacuum Trucks to suit all conditions in North America.